Commercial Floor Stripping, Floor Refinishing, and Floor Maintenance for Any Type of Flooring.
As a professional floor cleaning company we will diagnose all of your problems and give you an evaluation of what is needed to bring your floors back to their original condition.
We have over 43 years experience and the staff to make your floors beautiful.
To reduce the possibility of staining it is essential that your floors be properly protected with a good quality sealer and finish coats of high quality floor finish. This will help repel water, dirt, and other substances from destroying your floors.
High speed buffing should be done on a regular basis. Once the finish starts to dull it takes three to four times longer to bring it back. Your polishing schedule will be determined by how well the floor is cared for on a daily basis and the level of traffic on the floor.
Large commercial floor areas will be washed with an auto-scrubber and polished at 2,000 r.p.m. with a propane buffer.
Before Stripping & Refinishing
After Stripping & Refinishing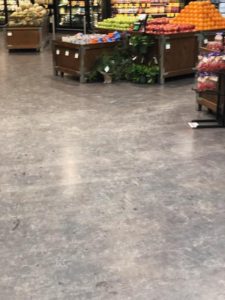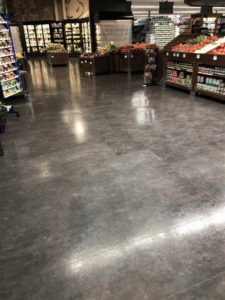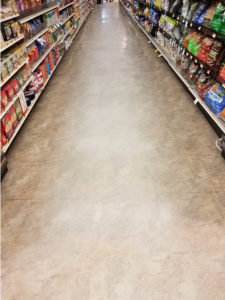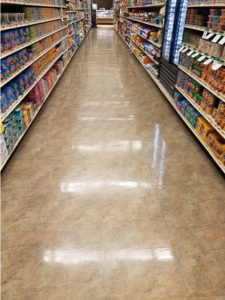 At CleanPro, our professional teams use only the best commercial floor cleaning equipment available.
For beautiful floors…Call us for a free evaluation.
Our Commercial Tile Restoration is suited for Entrance Ways, Locker Rooms, Kitchens, and Lobbies. Many industries such as Hospitals, Schools, Manufacturing Facilities, Office Buildings, Supermarkets, and Restaurants can benefit from our Commercial Tile Stripping and Refinishing Services.
Contact us with any questions or problems concerning your Connecticut floor cleaning, commercial and residential floor stripping, floor refinishing, and contract floor maintenance needs.